Date(s) - October 8, 2017

Novice HP – $555 – $1055
1-Day High Performance Sport Driving Experience in your car or rent one of ours.
(No experience necessary) 8 AM to 5 PM  Limit: 24 participants
Registration: Open to all licensed drivers and teens with learners permit with parental consent.
Includes Afternoon lapping on the road course with private instructor. $555.00 (includes any taxes and helmet rental)
Registration and online payments HERE.
Car Rentals available for additional fee:
Toyota GT86, or equivalent $500.00
Mini Cooper S, or equivalent $500.00
Lotus  Exige, or equivalent $600.00
NOTE: Most rental vehicles are manual transmission, please let us know if you prefer an automatic or manual. Rental fee includes fuel.
---
AM-only Skills – $199
Street Survival Skills Clinic for Teen Drivers, New Car Buyers, or anyone wanting to learn more about their daily driving machine!
Skills Clinic- 8-11:30 am
Start with a 75 minute classroom session followed by 4 on-track exercises in advanced car control and street survival skills. An in-depth knowledge of vehicle dynamics, skid control, brake application, steering, and advanced vision skills are established. At this point there is a review and closure and your driver is sent home with valuable lessons learned in proactive driving. Parents of teen driver's highly encouraged to stay for the classroom and watch the skid pad exercises.
AM Skills Clinic Price: Registration & Payment link HERE.
$199.00 using personal vehicle
For the ultimate learning experience, there is an option for you to participate in the afternoon portion of the day  involving a total driving experience on the road course. This affords you practice applying all the skills developed in the morning with a practical experience on our 2.25 mile 9 turn, elevation changes- road course.   Registration for the full day program is required prior to day of class. Please sign up for the NOVICE High Performance Driving Experience.
Tuition: $555.00 for the full day experience.
---
Lunch & PM Lapping – $125 – $380
Afternoon Lapping
Drivers returning from the One Day High Performance Sport Driving Experience or Introduction to Sport Lapping who want to continue developing their driving skills.
Prerequisite: One Day HP Driving Clinic, Intro to Sport Driving, or Sport Lapping at Pacific Raceways or Equivalent in the past year.
Registration & Payment Link HERE.
Check in: 11:30 AM
Drivers Meeting: 12:00 PM
Power Lunch Lapping: 12:30-1:30 pm @ $125.00
On-Track: 12:30-4:30 pm includes helmet rental @ $245.00
45 minutes Coaching required for all first time back students from the one day HP or Intro to Sport Driving Novice programs.
4 coaching slots available $135.00.
Helmet rental at no additional cost during your first year.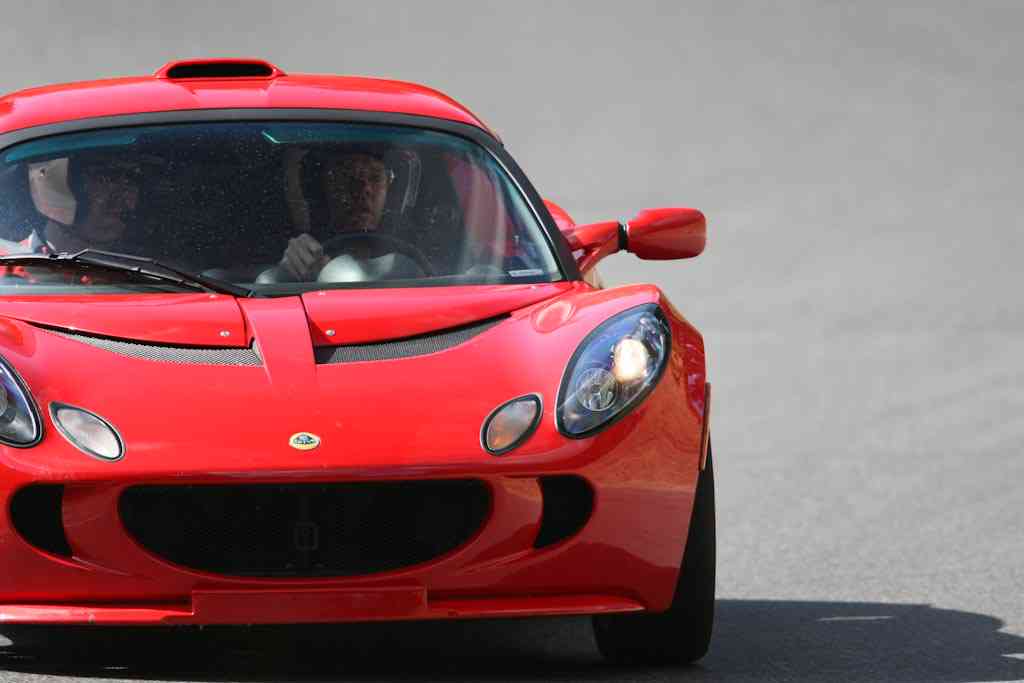 Track Insurance Link:
Always a good idea to explore your options.
Log Books:
ProFormance Driver's Log Books…this book is a "working instrument" to be used by ProFormance clients and staff. Provided by the school, this book is to be kept in your car. The book will be used to help you establish a "driver's notes" system. Additionally it provides opportunity for ProFormance staff to document observations and comments. Please remember to bring your log book each time you drive with us and have it date stamped at each day's end.
Sport Driving License:
Upon successful conclusion of your first lapping day return from the One Day High performance driving clinic, your coach will issue you a Sport Driver's License.  All ProFormance drivers qualified to solo will be issued this credential.  The license must be presented at check in.
---
More information is available at ProFormance Racing School