Date(s) - September 22, 2018/September 23, 2018

2018 Fall Finale
September 22-23, 2018 | Pacific Raceways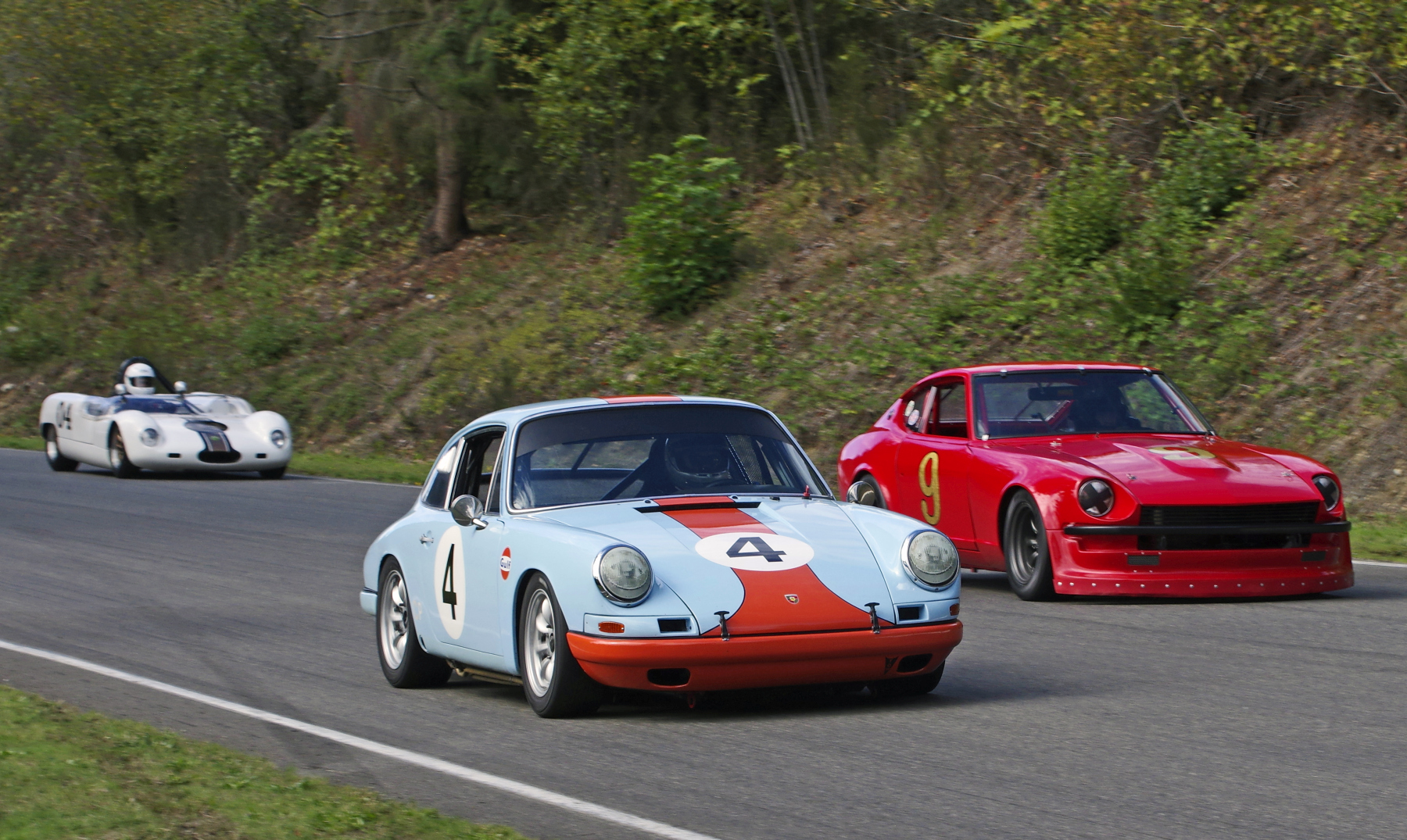 The Fall Finale is known for its glorious fall weather. Pacific Raceways
is already the most scenic course in North America (at least) come out
and see it at its best.
FOR SPECTATORS: Come out and enjoy the last vintage race of the year! We expect well over 100 cars, ranging from Formula One to hot bug-eye Sprites. Just show up, pay at the gate, and wander the pits, talk to drivers, sit in the grandstands or hang out at the turns. Track action starts at 9:00 a.m. Saturday and Sunday and ends at 5:00 pm each day. Lots of action!
FOR COMPETITORS: We are promoting the Fall Finale to the public this year for the first time, so be on your best behavior. Season point seekers take note: only the Hillclimb is left after the Fall Finale to score seasonal group championship points.
Formula Vees will receive special recognition at this event. We feature crew and worker ride-alongs at the Fall Finale and they are popular enough to make us urge everyone interested to show up early! If you haven't been out much this year, this is your opportunity for some quality seat time.
Photo credit: Marshall Autry
For Media Requests please email Bob Pengraph at bob@nwspeedshots.com.